Felonies
*
Misdemeanors
*
Drug/Narcotics Violations
*
Sex Offenses
*
Gun / Weapons Violations
*
Robbery
*
Burglary
*
Assault
*
Theft
*
White Collar Crimes
*
Domestic Assualt
*
Property Damage
*
CALL NOW! (314) 720-1693
Phones Answered 24/7






Bob Block Bail Bonds: The #1 Choice For Wentzville, Mo Bail Bonds
Follow The Tips Below To Hire The Best Wentzville, Mo Bail Bondsman
If you or someone you care about has been arrested in western St. Charles County, your easiest and fastest path to freedom is a company specializing in bail bonds. In Wentzville MO, you have a number of options, and the choice you make can make all the difference between a rapid release and a delay that keeps you sitting in jail far longer than you needed to.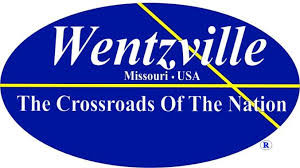 Not all bail bond companies in Wentzville MO are created equal. In making your decision, you will have to weigh each individual bail bond company's experience, expertise, local reputation, level of service, familiarity with the area's jails and courts, flexibility, follow-up, and probably most important to you, speed with which they can get you released. That may sound like a lot of homework, and it is. But when it comes to securing your release from jail, you owe it to yourself to perform your due diligence. If you want to be released from custody – and just as important, stay out of custody, then only the best bail bond company in Wentzville will do.
Welcome to Wentzville, MO
Conveniently located at the intersection of Interstates 64 and 70 – less than an hour's drive from the city of St. Louis, Wentzville likes to call itself "The Crossroads of the Nation". Being at the "crossroads" has its advantages. Wentzville is the fastest-growing city in all of Missouri. At the last census in 2010, Wentzville showed a population increase of 322%. Even though it is not the county seat, Wentzville is the site of the County Fair, as well as the Greater Saint Louis Renaissance Faire, and the Saint Louis Pirate Festival.
Crime and Law Enforcement in Wentzville, MO
In 2014, Wentzville reported only 40 violent crimes and 580 property crimes. The violent crime rate was a third of the national median and almost one-fourth of the media in Missouri. Property crime rates were considerably lower than that of the rest of the nation, and a little over half the state's median. There are 64 commissioned Law Enforcement officers on the Wentzville Police Department. On the Department's website, they specifically talk about their "proactive approach", pointedly mentioning their policy of actively patrolling business areas and neighborhoods in Wentzville as a strategy to reduce crime. Based upon the crime rates within the city, their approach seems to be working.
So what does that mean?
In a smaller city of just over 30,000 residents, combined with a low crime rate, and with a police force so dedicated to controlling crime, any infractions are bound to be noticed. Put another way, if someone breaks the law in Wentzville, it will be noticed, they will be caught, they will be arrested, and they will go to jail. If that "someone" is you or someone you care about, then the best Wentzville bail bond company needs to be your first, smartest, phone call.
What to Look for in a Wentzville MO Bail Bond Company
The right Wentzville bail bond company is the best conduit for freedom. The bail bond company that you choose will be able to get you out quickly, and just as importantly, they will be able to guide you so that you stay out of jail. Too many so-called "bail bond companies" in Wentzville are only too happy to take your bond fee (and your collateral if you miss your court date), but they arrange for your release at their convenience, and once you are out, they do absolutely nothing to guide you or support you or even explain the process.
Look for experience.
You want a bail bond company in Wentzville that has handled a large number of local cases and is already prepared for any surprises and contingencies for specifics unique to your case. By being able to draw on this experience, they won't have to fumble around trying to figure out how best to help you.
Look for expertise.
Expertise is different than experience. Experience is how often they have done a thing – how many people they have bailed out of jail. Expertise is how well they do that thing – how quickly and how smoothly they got those people out of jail, with no unnecessary snafus or delays.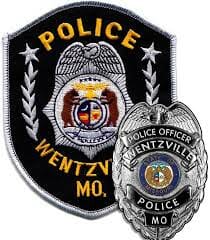 Look for a good local reputation.
This is key. Every municipality has its own way of doing things. And only a bail bond company local to Wentzville knows the ins and outs of the local system well enough to streamline the process. More importantly, if they have a good working relationship with the local courts and jails, they may be able to not only expedite a release, but negotiate favorable conditions.
Look for a high level of service.
The best Wentzville bail bond company doesn't stop helping you once you out of jail. They should first completely explain the entire process to you, so you do not inadvertently do something that will revoke your bond and send you back to jail. Secondly, they should monitor during the time period between your release and the court date. This ensures, once again, that you don't jeopardize your freedom by accidentally violating the terms of the bail, or even worse, absentmindedly miss your court date.
Look for flexibility.
Let's face it – paying your bond fee won't be cheap. If you are in a situation where you are wondering how you will pay that bond fee, you want a bail bond company in Wentzville to be flexible and creative, so you can find a solution. Maybe they can be flexible with the type of collateral that they will accept. Maybe they can work with you on the down payment, or perhaps with a fee payment schedule. The bail bonds company that you choose should work for you and with you. No matter if you're the person arrested or the person who's trying to get someone else out of jail, when a situation like this arises, you will be bombarded by solicitation from bond companies around the state. Use the qualifications above as a template to separate the wheat from the chaff. When freedom is at stake, it is not time to act hastily or rashly. Pick the bail bond company and Wentzville Bail Bondsman that will serve you the way you need and deserve. Get out of jail, get back to your life, get past this legal bump in the road, and get back on track to your best possible future.  Contact Bob Block Bail Bonds today!