Felonies
*
Misdemeanors
*
Drug/Narcotics Violations
*
Sex Offenses
*
Gun / Weapons Violations
*
Robbery
*
Burglary
*
Assault
*
Theft
*
White Collar Crimes
*
Domestic Assualt
*
Property Damage
*
CALL NOW! (314) 720-1693
Phones Answered 24/7






Bob Block Bail Bonds: The #1 Choice For Warren County, Mo Bail Bonds
To Hire The Best Bail Bondsman in Warren County, Mo Follow The Tips Below
So here's the situation – you're driving west from St. Louis on 94, on a nice leisurely tour of the Missouri Weinstrasse, when you get pulled over outside of Marthasville in Warren County. All of a sudden, you remember that you forgot to pay an old ticket, but it's too late. You are arrested. Or, your cousin in Truesdale has run afoul of the law (again) and has called you (again). In either case, your needs are the same. If you or a loved one have gotten into legal trouble and are locked up in jail anywhere in Warren County, Missouri, then you need the best bail bonds company Warren County has to offer.
If you want to secure the fastest possible release from custody, you need an established, professional, and local bail bonds company that is familiar with every law enforcement agency and judicial entity in the area – from the Village of Innsbruck to Lake Sherwood and from the Wright City to Warrenton and every tiny municipality in between.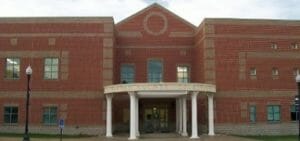 Welcome to Warren County, MO!
Founded in 1833 and named for an American Revolutionary war general who died at the Battle of Bunker Hill, Warren is a relatively small (only 438 square miles) county west of St. Louis, with a population of just over 32,000 residents. Visitors travel to and through Warren County because it is part of the Missouri Rhineland, the area of the state that is famous for its vineyards and wineries. Most people do not know that at one point, Missouri was the second-largest wine-producing state in the country.
Crime and Law Enforcement in Warren County
In 2014, there were a total of 134 violent crimes in Warren County, along with 700 property crimes. In Warrenton, the county seat, the crime rate is considerably above both the state and national averages. According to some estimates, a person in Warrenton has a 1 in 20 chance to be the victim of a property crime.
If you go to the website of the Warren County Sheriff's Office, you will see that the local sheriff has served with the Department for over 25 years, and was elected to the Office in 2004. During that time, he has created the county's first tactical unit, the first full-time Drug Enforcement Task Force, created an automated sex offender list, and conducted the largest drug arrest roundup in Warren County's history.
What does this mean to you? It means that there is a strong law enforcement presence in Warren County, and you or someone you know cross the line, there will be consequences.
Bail Bonds in Warren County
Immediately following an arrest it can be incredibly stressful. You are probably unsure and anxious about what is going to happen next and may not even know where to get bail bonds. Warren County – and the entire St. Louis area – has an abundance of so-called "bail bond companies", and it can be difficult knowing which one is right for you and your situation
Know this – all companies offering bail bonds in Warren Count yare not created equal. There is regulation, because in Warren County, bail bond sare charged a maximum fee that is determined by the County. No law make each of these companies provide you with an equal level of professionalism, service, and courtesy. The company you choose should stand head and shoulders above their competition when it comes to providing bail bonds. Warren County residents deserve no less.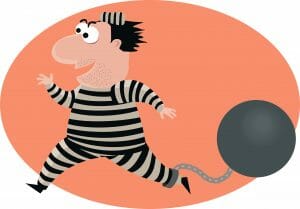 The right Warren County bail bond company will be there for you –
The Warren County bail bond company you choose should be ready to help you in your time of need around-the-clock – 24 hours a day, seven days a week, and 365 days a year. Anytime, night or day, you should be able to reach them and they should promptly start working on securing your release.
The right Warren County bail bond company will know what they are doing –
The Warren County bail bond company that you choose will have expertise, experience, and knowledge about how the police/judicial procedural systems operate in Warren County. The company should routinely interact with law enforcement and with the Court. Importantly, they need to be able to provide you with a complete understanding about what you should expect moving forward.
The right Warren County bail bond company will be established –
The Warren County bail bond company you choose should have forged positive, mutually-beneficial relationships with the local area jails and County Sheriff based upon professionalism and respect, and because of these relationships, they should be able to arrange for a rapid release and for the most favorable, lenient terms possible.
The right Warren County Bail Bondsman will treat you with respect –
The Warren County bail bondsman that you choose should make no judgment about you as a person simply because you were arrested. The company should subscribe to the firm belief that every person has their right to a day in court when they are accused of a crime, as guaranteed by the Constitution. Their job is to get you out of jail so you can prepare for that day in court.
The company shouldn't treat you differently based upon where you live. Whether you reside in Three Creeks or grew up in New Truxton, you should be given all of the respect and professional courtesy that you deserve as a human being by everyone on the whole staff.
Most of all, the right Warren County bail bond company is professional –
The Warren County bail bond company that you choose should understand that you are undoubtedly confused and stressed about what happens next. You're probably feeling very anxious about what is going to happen to you and your family. The bonds professional need to patiently and calmly explain the next steps in the process. For example, perhaps you don't even fully comprehend what your requirements and obligations are when you use a Warren County bail bondsman. Everything should be gone over, point-by-point, until you completely understand it all –your obligations and requirements, your schedule of payments, the legal process, and the consequences and repercussions that could befall you if you don't honor your end of the agreement.
If you or a loved one has gotten on the wrong side of the law anywhere in the St Louis metro area or surrounding counties, your first and most important phone call should be to the right local bail bond company, so you can get out of jail and back to your life.  Call Bob Block Bail Bonds now!