Felonies
*
Misdemeanors
*
Drug/Narcotics Violations
*
Sex Offenses
*
Gun / Weapons Violations
*
Robbery
*
Burglary
*
Assault
*
Theft
*
White Collar Crimes
*
Domestic Assualt
*
Property Damage
*
CALL NOW! (314) 720-1693
Phones Answered 24/7






Bob Block Bail Bonds: The #1 Choice For Sunset Hills, Mo Bail Bonds
How To Hire The Best Sunset Hills, Mo Bail Bondsman
Getting arrested, being charged with a crime, and being put in jail is always a stressful, confusing, and traumatic experience. If you have gotten in trouble with the law in South St. Louis County, you just may need the help of the most dedicated and diligent bail bond company in Sunset Hills.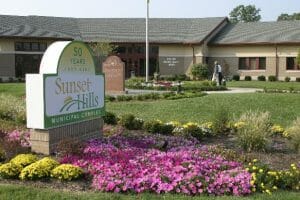 This is not a time to choose a Sunset Hills bail bond company just because they are the first entry in the phone book. That is a trick that is accomplished just by putting a bunch of "A's" at the beginning of their name, but it doesn't necessarily give you a company that is reputable and respected, expert and experienced, dedicated and diligent, or rapid and reliable. If this is your first time getting arrested – or even if it is your tenth – you know that it is in your best interest to get bailed out of jail, but what you may not know is how to go about choosing the local Sunset Hills bail bond company that will work tirelessly on your behalf in your best interest.
What you also may not know is that the bail bonds company in Sunset Hills that you choose can help you both get out of jail quickly and stay on the right path, so you won't be in danger of returning to jail because your bond was revoked.
The basics about Sunset Hills, MO
Sunset Hills is a relatively young city – established in June 1957 – with a small population that demographically, is skewed a bit older. Almost 60 percent of Sunset Hills' 8500 residents are 45 years old or older. The median household income is much higher than that of the state of Missouri as a whole –$67,576 to $44306.
Crime and Law Enforcement in Sunset Hills
In 2014, Sunset Hills experienced only 8 violent crimes – with no homicides or negligent manslaughters – and 208 property crimes. The chances of becoming a victim of violent crime in Sunset Hills are less than half the national median, and approximately a quarter of the rest of Missouri. Likewise, the odds of being a victim of a property crime are lower than both those of the state or the nation.
Sunset Hills has 26 full-time police officers on duty. That is a much smaller ratio of police officers-to-residents than St. Louis, but it is right in line with the ratio found in Kansas City.
What does all of this mean?
Because Sunset Hills is a geographically small city with mature residents possessing higher-than-average incomes, and because the crime rate is so comparatively low, any criminal activity does tend to stand out. In other words, if you break the law in Sunset Hills, it will be noticed, you will be arrested, and you will need to be bailed out.
What to Look for in a Good Sunset Hills, MO Bail Bond Company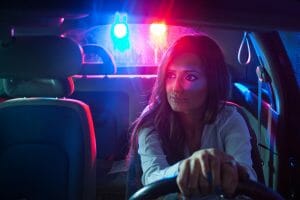 Reputable and Respected – If you are trying to secure your release from jail as fast as possible, you want a Sunset Hills bail bond company that is well-established in the area. The best bail bond companies that service Sunset Hills will enjoy the sort of positive reputation that is only earned by years of stellar service. Local law enforcement and the court will be more apt to work with for an expedited release and favorable terms when a respected, locally-well-known Sunset Hills bail bond company is involved. In other words, because the local establishment knows the company, the right Sunset Hills bail bondsman will be able to serve you better.
Expertise and Experience – The best Sunset Hills bail bond company will have an in-depth knowledge of the ins and outs and peculiarities of the local justice/law enforcement system, and will be able to use that knowledge to your advantage. They will have a complete understanding of the process that is both theoretical and practical, and they will be able to apply that understanding to your particular case. Knowledge is nothing without application, and a top-tier Sunset Hills bail bond company will have been around long enough to put their knowledge to practical use. They will have handled bond cases and situations similar to yours in the past, and they will know how to proactively advise you so you can avoid any potentially-disastrous missteps that could possibly jeopardize your freedom.
Dedicated and Diligent – The right Sunset Hills bail bond company will fight for your interests and help you get out of jail whenever you need. Day or night, weekend or holiday – they are standing by to help facilitate your release from custody. The right Sunset Hills bail bond company will also be diligent in following up with you after your release, monitoring you to keep you on the straight and narrow so you don't have to worry about an unfortunate bond revocation before your court date even comes up. In other words, not only will they get you out of jail, they will try to make sure that you stay out of jail.
Reliable and Rapid – When you are locked up, your only thought is how much you want to be released – now. This is how an established local Sunset Hills bail bondsman can help you. Because of their experience, expertise, dedication, diligence, reputation, and well-earned respect in the industry, the right bail bond company in Sunset Hills will be able to move forward surely to secure your release while other less experienced and less dedicated, so-called "bondsmen" from out-of-town fumble around – "looking up who to call", "checking on the arrangements", and otherwise delay your release.
Because in the end, your release is what you want – no delays. The right Sunset Hills bail bond company will be able to get you out of jail as fast as humanly possible. You will be able to go back to your life with as little disruption as possible, and you will be able to immediately start preparing for your day in court.
It's your life and it's your future. If you want get out of jail so you can best protect your own personal interests, you owe it to yourself to perform your due diligence and find the best local Sunset Hills bail bond company to assist you.  Bob Block Bail Bonds can provide information and bond postings in the St. Louis Metro area, all surrounding counties.