Felonies
*
Misdemeanors
*
Drug/Narcotics Violations
*
Sex Offenses
*
Gun / Weapons Violations
*
Robbery
*
Burglary
*
Assault
*
Theft
*
White Collar Crimes
*
Domestic Assualt
*
Property Damage
*
CALL NOW! (314) 720-1693
Phones Answered 24/7






Bob Block Bail Bonds: The #1 Choice For St. Louis City, Mo Bail Bonds
Before You Hire Any St. Louis Bail Bondsman Read the Tips Below
If you or a loved one in live in the St. Louis area and have been arrested and accused of a crime, then there are very deliberate steps that you need to take in order to ensure that your life is disrupted as little as possible. The first thing that you need to do is hire a local St. Louis bail bond company to get you out of jail.   The hours and days immediately following your arrest can be enormously stressful, but now is not the time to act hastily. It is still necessary for you to conduct sufficient research to ensure that you are in fact dealing with an honest, reputable, and established bail bonds company that you can trust to serve your interests. You need to know that you have chosen a local St. Louis company that won't hinder your efforts to deal with your legal situation.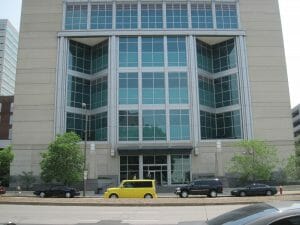 While crime is relatively higher in St. Louis than many other places, people who don't live here have no idea what a wonderful, truly American city St. Louis really is. From the beautiful brick architecture of the North Side to Busch Stadium – nicknamed "Baseball Heaven" – to the mammoth splendor of Forest Park, St. Louis literally has something for everyone.
The city of St. Louis has a number of world-class points of interest, and best of all, many of them are free – the St. Louis Zoo, the Science Center, the St. Louis Art Museum, and the Citygarden, among many others. People also arrive from all over the world to get free tours of the Anheuser-Busch brewery.
Crime and Law Enforcement in St. Louis, MO
As stated before, St. Louis has a lot of room for improvement when it comes to crime. According to the most recent data, the crime rate is much higher than the rest of the United States, and more than double that of the rest of Missouri.  The good news is that for much of the past decade, the crime rate has been going down, and it is considerably lower than it was in 2006. Once again, the St. Louis city overall crime rate in 2014 was down over the previous year.  It would be an understatement to say that law enforcement, prosecutors, and the court systems are quite zealous in the performance of their duties. St. Louis city has almost 6 police officers per 1000 residents, which is nearly 80 % greater than the national average.
What does this mean to you?
It means that if you are a resident of St. Louis city, it is very likely that you or someone you know and care about will have a need for a dependable, experienced, and trustworthy St. Louis city bail bond company.
What You Need to Know about Bail Bonds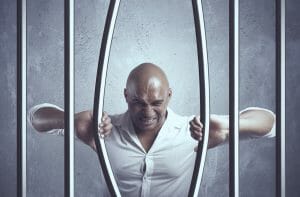 Everyone knows that when a person is arrested in St. Louis, bail bonds are how they are typically released to prepare for and await trial.
But what does that mean?
What is a bail?
Bail is a financial condition set by the Court that allows a person to get out of jail after being charged with a crime. The person being released (and their cosigner) agrees to return at the correct date and time for all subsequent court hearings. To that end, a financial surety is put up as an incentive.  The primary purpose of bail is to allow a person who has been arrested to stay free until they are either convicted or cleared he charges, while at the same time ensuring that they will return for their court hearings.
How is bail set?
Bail is set by judges. For most charges, there is a typical amount, or "bond schedule" that makes it possible to post bail without having to wait to see the judge. The amount will also vary, depending on if the person is facing city charges or state charges. For a specific case, it would be necessary to call the City Justice Center, which is open 24 hours a day.  The U.S. Constitution's Eighth Amendment prohibits "excessive" bail. This means that (A) bail is not to be used as a primary means for a government to generate revenue, and (B) bail is not to be so expensive as to punish a person simply because they have been suspected of committing a crime.
There are other "conditions of release", and if these conditions are violated, the judge may order a revocation of bail, which would also mean that the person would be returned to custody.  The most common condition is that the person being released "obey all laws", but the judge can also order conditions that are specific to the case. For example, if a person was being charged with domestic violence, the judge could prohibit any contact between them and the supposed victim.
Who can post bail?
There are four ways that a person who has been arrested and charged can be released from custody:
By local law, any individual who has been arrested can post their own bail. If they are not financially able to do so, the bail may be posted by anyone over the age of 18.
When this option is used, the bond must be paid in cash.
The person may be able to post bail using real property that is worth at least as much as the bond as collateral. "Real property" refers to a home or land.
Bail can be posted by a bondsman from a St. Louis bail bond company. This is the method used by the vast majority of people.
In certain rare instances, and usually only for very minor crimes, the judge may order a person to be released on their own recognizance.
How long does it take to be released once bail is posted?
The City of St. Louis Justice Center has a sign posted that all releases will take four hours at a minimum.
Why should I use a St. Louis city bail bond company?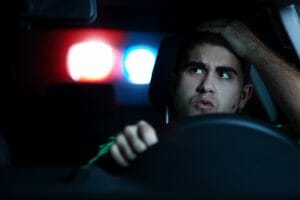 If you want to get released from jail as fast as possible and without any unnecessary delays, only an experienced and dedicated bail bond company in St. Louis will do. Only a bail bond company located and established here will have the expertise and familiarity necessary to successfully navigate the city's legal/detention systems to have you or your loved one freed from jail in an expeditious manner.
There are several practical reasons why the right St. Louis bail bondsman/bail bonds company might be the best option:
The right St. Louis bail bond company might be able to help facilitate a lower bond amount.
The right St. Louis bail bond company can definitely help ensure that the defendant is released in a timely manner.
The right St. Louis bail bond company can assist when the defendant or his family does not have the full cash amount, because they can guarantee the cash amount of the bond.
The right St. Louis bail bond company helps to monitor the arrested person after release.
The right St. Louis bail bond company can help with the logistics when the bond's cosigner lives a long distance away or out-of-state.
When people are arrested, they want to get out of jail as soon as possible. Banks are only open limited hours, so funds may not always be available when you need them. The right Louis bail bond company is open 24 hours a day, 7 days a week, 365 days a year, and on weekends and holidays. They are always able to assist you.
There are also two financial reasons that people use a St. Louis bondsman.
First, the full cash amount is usually prohibitively expensive, and most people do not have many thousands of dollars set aside that they can simply hand over, even temporarily, to the court.
Secondly, even when they have the money, the majority of people do not want to give up access to that money for the often-lengthy period between the arrest and the final trial date. It can take several months for a case to come to trial.
What is needed to hire a bail bond company in St. Louis city?
Most St. Louis bonding companies will require a cosigner who, along with the defendant is making the promise that all court dates will be kept. Some general guidelines for cosigners include:
Friends, employers, and family members tend to be the best cosigners, because they usually know the whereabouts of the defendant and they have a personal interest in making sure that the situation turns out as positively as it can.
The cosigner must be 18 years or older, and preferably, over 21.
The cosigner should have a job or other verifiable income.
If the cosigner no longer works – if they are retired, for example – then they should own some sort of collateral that can guarantee the amount of the bond, such as a home, property, savings, stocks, etc.
Does the cosigner have any other responsibilities besides those that are financial?
The most important thing a cosigner can do in this situation is to help make sure that the defendant follows all instructions as directed by the court and that they show up for all of their court dates. The cosigner is not required to also attend those court dates.
To ensure that everything goes smoothly, the cosigner should encourage the defendant to stay in regular contact with the bondsman, and should assist the bondsman if there are any lapses.
If the defendant fails to show up at any court dates or violates any of the conditions of release, then the bond may be in danger of being revoked or forfeited.
When this is the case, it is in the extreme best interest of all concerned that the cosigner assists the bail bond company in fixing the problem. Failing to do so would mean that the cosigner risks losing their collateral and bearing the entire financial burden.
How much does a bond cost?
The bail bond company guarantees the full cash amount of the bond to the court. They then charge the defendant and cosigner a percentage as a fee.  The standard fee is 10% on most cases. In certain situations, the bond fee may need to be higher, and when this occurs, the bail bond company will discuss the reasoning with you in advance.  The important thing to remember is that besides the service fee and any jail processing costs, no reputable St. Louis bail bond company will charge any additional fees, unless the arrested person fails to meet their obligations and responsibilities. Again, this would place the entire bond at risk of forfeiture.
How do I know which is the right St. Louis city bail bond company?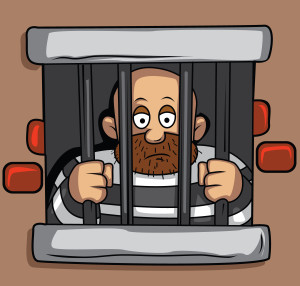 When you are trying to secure your freedom, only the best will do. An inept, inexperienced, inexpert, or worst of all – fly-by-night – bail bond company or bondsman can actually complicate your legal situation and leave you in a worse position than you were before.  To that end, there are certain things that the right St. Louis bail bond company must be in order to offer the right level of service to people who have been arrested and are sitting in the St. Louis city jail:
REPUTABLE – The bail bond company and their bondsman should be fully licensed by the state of Missouri. The best companies belong to the Professional Bail Agents of the United States organization, and you should be able to check them out with the Better Business Bureau.
AVAILABLE –The bail bond company should be there when you have need – every day, and around-the-clock. With the help of the right St. Louis city bail bond company, you will not have to spend even one more minute behind bars than is absolutely required.
COMPETENT – Where needed, the bail bond company should be able to work with the court so that the bail hearing can happen in a timely manner. If they are in good standing in the St. Louis city area, they should have positive relationships with local law enforcement and city jails, and they should be able to use that relationship to arrange for the quickest release and the most favorable conditions.
KNOWLEDGEABLE – The right St. Louis city bail bond company will have an in-depth working knowledge of how the city's judicial and detention systems work. The company and its bondsman should work in tandem with the police department and with the court. They should be able to explain everything so that all concerned know precisely what to expect from the process.
COMPASSIONATE – No one at the bail bond company should judge you simply because you were accused of a crime. They should have no opinion in your guilt or innocence, and their only interest should be that you are out of jail and doing the things that you need to do for your life and your situation.  No bondsman should treat you differently you because of where you are from. You should be treated with all the courtesy, respect, and professionalism that you deserve by the entire staff.
PATIENT – Immediately following your arrest, you are probably under a lot of stress and completely confused and overwhelmed about what happens next and about what you should be doing. If you have never been arrested before, you may even lack a clear understanding about your responsibilities and crucial obligations to the court and to the bail bond company.
Because both you and the St. Louis city bail bond company are both interested in a positive outcome, they should have no problem carefully explaining everything to you until you have a complete understanding of what will occur each step along the way.
When you, a friend, or a family member have been placed under arrest, your first phone call should always be the best St. Louis city bail bond company you can find. Make that call even before you try to hire an attorney. Some law firms will tell you that you need to hire a lawyer before you try to post bond, but that is not usually the case.  Under most circumstances, there is no need to try to hire a lawyer before posting bond, unless the person who was arrested is being held as a material witness, was refused a bond, or has experienced a bond revocation in the past.
Your life – your job, your family, and your obligations – cannot be put on hold just because you were arrested. If you are in jail, it is crucial that you get out of jail as fast as humanly possible. The best, most efficient, and no-hassle way that this will happen is if you do the homework and the legwork necessary to hire the right St. Louis city bail bond company to work with.
Whether you need help in St. Louis City, St. Louis County, or any other county in the state for that matter, get out of jail and get back to the good things in your life by choosing Bob Block Bail Bonds.