Felonies
*
Misdemeanors
*
Drug/Narcotics Violations
*
Sex Offenses
*
Gun / Weapons Violations
*
Robbery
*
Burglary
*
Assault
*
Theft
*
White Collar Crimes
*
Domestic Assualt
*
Property Damage
*
CALL NOW! (314) 720-1693
Phones Answered 24/7






Bob Block Bail Bonds: The #1 Choice For Lincoln County, Mo Bail Bonds
When Searching For The Best Bail Bondsman Lincoln County Has To Offer, Follow The Advice Below
If you ever break the law and are arrested in one of the tiny communities that make up Lincoln County in Missouri, it can be reassuring to know that even in a blink-and-you-miss-it, unincorporated hamlet with a population of 5, you can still be well-represented by the best bail bond company this part of the state has to offer.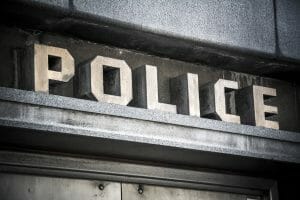 if you need a lincoln county bail bonds go to the police station[/caption]You should only have one goal when you get arrested – get out of jail and get back to the rest of your life as fast as you can. Don't worry about making excuses, don't worry about producing an alibi, and don't even worry about proving your innocence at this point. Right now, you need to focus on the problem that is directly in front of you – jail or prison time. It is a lot easier to prepare for your trial from the outside of a jail cell.
Instead of making a rash, hasty decision that you might regret – picking the first bail bond company that you find in the phone book, for example – now is the time for due diligence and deliberate decision-making. Rather than settle for inexperienced so-called "bondsmen" just because they have a bunch of "A's" before their company name, you should make sure that you have the most professional and experienced bail bond company in Lincoln County in your corner.
What You Need to Know about Lincoln County, MO
Originally founded in 1818, the area now known as Lincoln County was never supposed to be named that. The first permanent white settler in the area, Major Christopher Clark, suggested the name "Link-Horn", the name of his birthplace in North Carolina and his place of residence for many years in Kentucky. Major Clark thought it would be fitting if the place in Missouri where he spent his final years could also be named "Link-Horn". Unfortunately, the clerk misheard what the Major said and entered the name "Lincoln".
Lincoln County may be less than an hour's drive from the metropolitan city of St. Louis, but the two areas are worlds apart in almost every other respect. Lincoln County only has a little more than 52,000 residents as of the last census, and included in that account are a number of unincorporated communities with miniscule populations. There is even one village with an official population of 5 residents.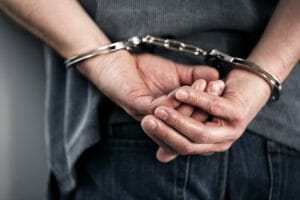 Crime and Law Enforcement in Lincoln County
In 2014, there were a total of 119 violent crimes in Lincoln County and 619 property crimes. There were no homicides and no cases of negligent manslaughter. In Troy, the county seat, the violent crime rate is significantly below the national median, and well below the state median. Property crime, however, is very close to that of the rest of Missouri, which puts it slightly above the national average. One out of every 400 people in Troy is likely to be a victim of a violent crime, but one out of every 34 residents is likely to be a victim of a property crime.
Just take a look at the website of the Lincoln County Sheriff's Office, and you will leave with the definite impression that they are not soft on crime. Do the crime – or even look like you did the crime – and you will be arrested.
The Benefits of Hiring the RIGHT Lincoln County MO Bail Bond Company
The right Lincoln County bail bond company may be able to negotiate a lower bond amount.
The right Lincoln County bail bond company can absolutely help make sure that the defendant is released in an expeditious manner.
The right Lincoln County bail bond company can be of assistance when the defendant and/or his family and friends do not have the full cash amount of the bond, because they can guarantee to the court the full bond.
The right Lincoln County bail bond company monitors the arrested person after release, thereby ensuring that there are no disastrous mistakes.
The right Lincoln County bail bond company will assist with the necessary logistics when thecosigner lives a long distance away or even outside of Missouri.
When people are arrested, they quite naturally want to be released from jail as quickly as possible. However, banks areopen very limited hours, so the funds needed to post a cash bond may not always be readily available when you need them. The right Lincoln County bail bond company is open 365 days a year, 52 weeks a year, 7 days a week, and 24 hours a day, including on holidays and weekends. They are always ready, willing, and able to assist you.
In this life, there is no such thing as a "Get Out of Jail Free Card". However, when you work with the right bail bondman in Lincoln County, such as Bob Block Bail Bonds you just might find a "Get Out of Jail FAST" card that will work even better.  Whether it's Lincoln County, or any county surrounding the St. Louis metropolitan area, we can help.