Felonies
*
Misdemeanors
*
Drug/Narcotics Violations
*
Sex Offenses
*
Gun / Weapons Violations
*
Robbery
*
Burglary
*
Assault
*
Theft
*
White Collar Crimes
*
Domestic Assualt
*
Property Damage
*
CALL NOW! (636)486-1240
Phones Answered 24/7






Bob Block Bail Bonds: The #1 Choice For Jefferson County, Mo Bail Bonds
Before You Hire a Jefferson County Bail Bondsman Please Read Below
For most people, being arrested puts them under a great deal of stress, and they are understandably worried and confused about what happens next and about what they should do next. First things first. If you or a loved one have been arrested in the Arnold, Festus, or Hillsboro areas in Missouri, then you need to quickly hire a company that offers the best bail bonds Jefferson County MO has to offer. Call us anytime at 636-486-1240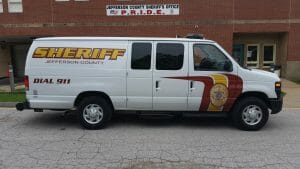 Your natural inclination is to want to get out of jail as rapidly as possible, no matter what. However you got into this situation, and no matter how anxious you are, you need to make calm, rational decisions at this point. Hire the right Jefferson County MO bail bond company, and you will be released from jail in a very expeditious manner, under the most favorable terms possible.
Hire the wrong Jefferson County MO bail bondsman, you will probably still get out fairly soon, but with a second-or-third-tier organization ostensibly working for you, you will miss out on the services and support that can help you stay out of jail.
If you are not finding information for the area you need service in, consider doing a new search for bail bonds Hillsboro Mo, bondsman Hillsboro Mo, or bail bonds in Hillsboro Mo.
More about Jefferson County, MO
Originally founded in 1818, Jefferson County was named after President Thomas Jefferson. At the last census, there were approximately 219,000 people living within its boundaries, making it the sixth-most populated county in the state of Missouri.
Jefferson County is a small county – approximately 664 square miles – with small towns. Most communities in the county have less than 5000 residents. The largest city in the county, Arnold, has a population of less than 21,000, and even Hillsboro, the county seat, has less than 3000.
According to the Sheriff's Department, Jefferson County is unique in the fact that roughly 70% of the county's residents live outside any of its municipalities.
Crime and Law Enforcement in Jefferson County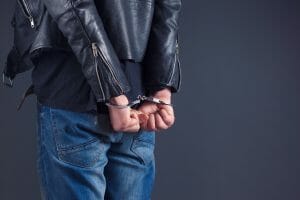 In 2014, there were 3745 property crimes in Jefferson County, along with another 484 violent crimes. That puts the rates for both categories at 24.2% and 29%, both considerably lower than the rate for the nation as a whole. In 2014, the property crime rate in the US was 43.5% and the violent crime rate was 41.4%.
In addition to the police officers supplied by the local police departments in each town (mainly Arnold, Festus, Hillsboro, and Peveley), the Jefferson County Sheriff's Office has 162 sworn officers providing law enforcement across the county. In any given year, approximately one-quarter of Jefferson County's government expenditures go towards police protection.
The fact that Jefferson County Mo spends so much of its budget on law enforcement, coupled with the lower-than-average crime rate only goes to show how zealously the local police officers and deputies from the Sheriff's Office perform their duties.
In plain English, that means that if you break the law here, you're going to need the most experienced and knowledgeable Jefferson County MO bail bondsman you can find.
Why Should You Use a Local Jefferson County MO Bail Bond Company?
That's actually a good question. After all, you have the right to use any bail bond company that is licensed in the state of Missouri, if you so choose. In fact, if you have the ability, you may also have the right to post your own bail – in cash or by putting up real property (a house, a business, or a retirement account) as collateral.
If you want to get out of jail as fast as possible, without any missteps or delays, only a dedicated and experienced local to Jefferson County bail bondsman will do. Only a bail bond company that is well-established locally will have the familiarity and expertise that is needed to quickly navigate the judicial and detention systems of the local municipalities.
As for the second part, many people, even if they have several thousands of dollars available to put up as a bond surety, prefer to keep their assets liquid by using the services of a bail bond company.
What to Look for in a Jefferson County Bail Bond Company
There are definite things that the right Jefferson County MO bail bondsman must possess in order to offer the appropriate degree of service to people who have been arrested and are sitting in a city or county jail within Jefferson County.
A GREAT REPUTATION– The bail bond company and their bondsman should be properly-licensed to do business in the state of Missouri. Upper-echelon companies will belong to an organization known as the Professional Bail Agents of the United States, and you should be able to view their profile and history with the Better Business Bureau.
IMMEDIATE AVAILABILITY– The Jefferson County bail bondsman that you hire should be there when you need them– each and every day, 24 hours a day, even on holidays and weekends. With the help of the right Jefferson County bail bondsman, you will not spend even one more hour locked up than is absolutely required.
PROVEN COMPETENCY– If necessary, the Jefferson County bail bondsman that you hire should be able to work in tandem with the Court so that your bail hearing can occur in an expeditious manner. If they are held in high regard in the Jefferson County MO area, they will have established positive relationships with the various local law enforcement entities and city jails, giving them the ability to make arrangements for your rapid release and the imposition of favorable conditions.
DEMONSTRABLE KNOWLEDGE – The right Jefferson County MO bail bondsman will have an in-depth and current knowledge of how the county's detention and judicial systems operate. The company and its staff should cooperatively work with the local police departments and with the Court.
A SENSE OF COMPASSION– You should never be given the impression by anyone at the bail bond company that they are judging you simply because you were accused of a crime. They should have no opinion as to your innocence or guilt, because there only interest should be that you are out of custody and doing the things that you need to do for your situation and your life. No bail bondsman in Jefferson County Mo should treat you any differently you because of where you are from. Whether you are from Arnold or Festus, Hillsboro, or even tiny Kimmswick, you deserve to be treated with respect, professionalism, and courtesy by the entire staff.
PATIENCE– if this is your first arrest, you probably don't have a completely clear understanding about your crucial obligations and responsibilities to the bail bond company and to the Court. Because both you and the Jefferson County MO bail bondsman are keenly vested in a positive resolution to your case, the bail bondsman or other staff members should have no problem carefully and methodically explaining every detail to you until you have a thorough understanding of what will be occurring each step of the way.
An arrest can bring all the good things in your life to a screeching halt, even if you are innocent. The best thing that you can do to contain the possible damage is to get out of jail as fast as possible and begin working on protecting your best interests.
When you have run afoul of the law in Jefferson County, MO, your first phone call needs to be to the highest-rated Jefferson County MO bail bondsman that you can find. You need to make this call even before you contact a lawyer. If you have been searching the internet using terms like "cheap bail bonds Jefferson County Mo," or "cheap bail bondsman Jefferson County Mo" be careful when dealing with that type of surety company.
After all, before you can hire a lawyer to KEEP you out of jail, you have to hire a bail bond company to GET you out of jail.  Whether it is Jefferson County, Mo or any other county surrounding the St. Louis metropolitan area, the professionals at Bob Block Bail Bonds are ready to help.
See More About Bob Block Bail Bonds in Jefferson County Mo
Check us out on Google Plus!