Felonies
*
Misdemeanors
*
Drug/Narcotics Violations
*
Sex Offenses
*
Gun / Weapons Violations
*
Robbery
*
Burglary
*
Assault
*
Theft
*
White Collar Crimes
*
Domestic Assualt
*
Property Damage
*
CALL NOW! (314) 720-1693
Phones Answered 24/7






Bob Block Bail Bonds: The #1 Choice For Brentwood, Mo Bail Bonds
What To Know Before You Hire a Bail Bondsman in Brentwood, Mo
When you or someone you know have gotten on the wrong side of the law here in the City of Brentwood, Missouri, and need help, then you will require the services of the best local company that handles Brentwood bail bonds.
The period of time immediately after an arrest is stressful and confusing, but you will still need to do a modicum ofdue diligence research to make sure that you are dealing with a reputable bail bond company that you can completely trust. You want to be absolutely confident that the bail bond company you choose doesn't hamper your own efforts to protect your best interests.
What You Need to Know about the City of Brentwood, MO
Somewhat surprising for a suburb of only 8000 people, Brentwood is the location of one of the best public school districts in the state of Missouri. Mark Twain Elementary was recognized as a National Blue Ribbon Award Winner in 2009, as was Brentwood High School in 2006. In addition, Brentwood High School has captured 14 State Championships in various sports.
Crime and Law Enforcement in Brentwood
In 2014, the city of Brentwood experienced only 10 violent crimes – with no homicides or negligent manslaughters – and 296 property crimes.The violent crime rate is far below the average for Missouri and especially for the St. Louis area, coming in at about a tenth of the larger city. 1 out of every 63 people in St. Louis is likely to become the victim of a violent crime, but in Brentwood, it is 1 out of every 669. The property crime rate in Brentwood is slightly higher than the state average, but right in line with the national average. However, it is especially low for the St. Louis area, at about a rate that is just over half as likely.
How to Find the Best Bail Bonds in Brentwood
Your first and best choice when you are looking for the best bail bonds Brentwoodhas to offer should be a company that is:
Reputable – Insist on a Brentwood bail bond company that is fully licensed by the state of Missouri.
Available – Only use a Brentwood bail bond company that is open 24 hours a day, seven days a week, and 365 days a year. In other words, they are there when you need them. Do not spend even one more hour in custody than is absolutely necessary. The best companies will even help you make arrangements for transportation upon your release.
Competent – Look for a Brentwood bail bond company that has the reputation of working cooperatively with the local court system, thereby ensuring that your bail hearing can be arranged as quickly possible.Insist that the Brentwood bail bond company that you choose is in good standing in the Brentwood area, and that it has positive working relationships with the local law enforcement, area jails, and police. By nurturing these relationships, the best bail bond companies are often able to negotiate for your expedited release and with more favorable terms.
Knowledgeable – The best Brentwood bail bondsman will have a keen understanding of how the police procedural and judicial systems work in Brentwood. Bail bond companies of high caliber will be able to explain the process thoroughly, so there are no surprises during the process.If this is your first time being arrested, you may not even completely comprehend what your responsibilities and obligations are when you use a bail bond company.It is in the bail bond companies best interests, and yours to patiently go over each point until your understanding is crystal clear.You need to know what could happen if you don't keep up your end of the bargain. Everyone involved wants to see a positive outcome to your situation.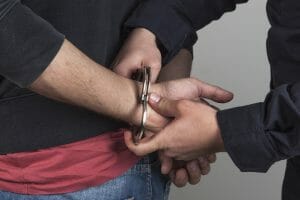 Non-judgmental – The best Brentwood bail bond companies will not care about the crime with which you are charged. They should be of the belief that everyone deserves their day in Court.
Likewise, the Brentwood bail bondsman that you choose should not care where you are from. You should expect to be treated with the courtesy and respect that you deserve.
Flexible – When your bond is initially set, the amount is usually in the thousands of dollars. You probably don't have that amount of cash set aside that you can just hand over to the Court as a guarantee that you will actually show up for trial.Likewise, you probably can't afford to just sit in jail for the next several months until the date of your trial rolls around. You have obligations that you have to meet and responsibilities that you can't shirk – to your employer, your family and loved ones, and every other aspect of your life.Under State Law, the maximum fee that can be charged for bail bonds in Brentwood, Missouri, is set by the County. Specific charges for your individual case will depend primarily on what the Court has ordered and your own personal legal history.Fortunately, you will not have to sit for months, weeks, or even days in a crowded jail cell in Brentwood. Bail bondcompanies that provide the best customer service are also typically the most flexible. The best Brentwood bail bond companies will acceptnumerous forms of payment for your bond fee – cashier's checks, all major credit cards, cash, money orders, bank/debit cards, and evenWestern Union Quick Collect.Often, it may not be absolutely necessary for you to make a full payment of your bond fee upfront. If you do not have the readily-available funds already on hand to pay the entire bond fee, the Brentwood bail bond company that you choose should be more than happy to discuss your available options.Some Brentwood bail bond companies may even be willing to discuss with you a schedule of fees and a down payment amount. If that is the agreed-upon option, you must remember to always be perfectly on time with your scheduled payments, or you may face revocation of your bond.
When you or someone you care about has been arrested, a good Brentwood bail bondsman should always be your first phone call, even before you call a lawyer. Some people will suggest that you need to hire a lawyer before you need to post bond, but this is not typically the case.You will usually not be required to hire a lawyer simply to post bond unless the detained arrestee was denied a bond, has had a bond revocation in the past, or is also being held as a witness.
Obviously, when you are looking for the best bail bond company that Brentwood has to offer, there are a lot of requirements. You shouldn't have it any other way. This is the company that is going to help you seek your freedom before trial, and your freedom is far too precious to waste on an inexperienced or fly-by-night so-called "bail bond company". This is a case of only the best will do.  Find out more about Bob Block Bail Bonds and how they can help in all surrounding counties in the metro area and Sunset Hills, Mo.