Felonies
*
Misdemeanors
*
Drug/Narcotics Violations
*
Sex Offenses
*
Gun / Weapons Violations
*
Robbery
*
Burglary
*
Assault
*
Theft
*
White Collar Crimes
*
Domestic Assualt
*
Property Damage
*
CALL NOW! (314)720-1693
Phones Answered 24/7






Bob Block Bail Bonds: The #1 Choice For Bail Bonds In St. Louis, Mo
How To Hire The Best Bail Bondsman in St. Louis, MO
If you need a bail bond posted, are looking for the best bail bondsman, or just wanting to understand the different types of bonds a court can set, you are in the right place! Bob Block Bail Bonds is St. Louis' oldest and largest family owned bail bond company, and we have been helping keep feet on the street since 1959! If your friend or loved one has been arrested and is currently in custody, and bail has not been set yet, it could take as long as 24 hours to have it set. Once the bond has been set, you should consider hiring a 24 hour Bail Bondsman in Missouri to post your bail. Bob Block Bail Bonds St. Louis, MO will post your bond for only a small fraction of the full bail amount. Generally, Bob Block Bail Bonds St. Louis, Mo charges a 10% fee for the service and will cover the full bail amount for you.
What You Need to Know Getting released from custody is of the highest priority. People who have been arrested realize that they cannot live their lives, meet their obligations, keep their jobs, pay their bills, or fight the charges against them as long as they remain in jail. Bail is a financial condition imposed by the court that will allow an individual in custody to the released from jail after they are arrested. The person being freed promises to return at the correct time and date for all future court dates. To make sure that promise is kept, a financial guarantee is made, and if the person does not show up as promised, the guarantee – the money – is forfeit.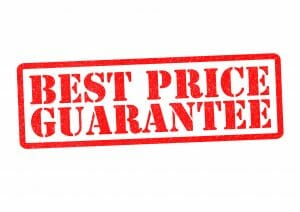 Bail is set by the Court. For the majority of charges, there is a set amount, or "bond schedule" that enables a person to post their bail without waiting to see the judge. The amount will also depend on if the person is facing Federal, State, or City charges. This amount is typically in the thousands. More serious charges will be in the tens of thousands or perhaps even in the hundreds of thousands. When you or someone you love have been put in jail, don't try to do it alone. The financial strain can ruin a family. Call a reputable St. Louis bail bond company immediately and get back to your obligations, your family, your job, and your life. If you are having trouble locating the person you want to bond out try contacting the St. Louis City Justice Center, or the St. Louis County Justice Center for more information.
Our Professional St. Louis Bail Bondsman Provides Convenience- If you are waiting for a bail hearing, you can still contact our bail bondsman in St. Louis to relay all of the information necessary to make the bond when it's ready. The bail bondsman will review all of the information and generate the necessary paperwork so once the bond is ready the defendant can be released within a few short hours.
Contact an Experienced Bail Bondsman in St. Louis, MO Today- Taking advantage of our St. Louis, MO bail bonds services will allow you or a loved one to get out of jail quickly. By not staying incarcerated you will be able to start building a strong defense for yourself along with your attorney.
Get a St. Louis Bail Bonds and Be with Your Friends & Family- Probably the greatest advantage to a St. Louis Bail Bondsman is they can make it affordable to get released from custody so you can be with your friends and loved ones. You will be able to continue to be with them as well as maintain your job. This beats the alternative of sitting in jail and getting lost in the system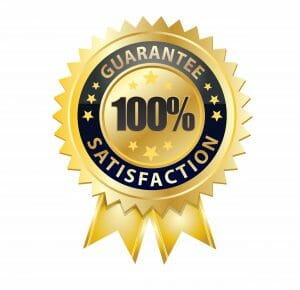 Avoid Arrest with a St. Louis Missouri Bail Bonds- If there is a warrant out for your arrest, it may be possible in some instances to post your bond without you having to be arrested. Our bail bonds St. Louis, Mo expert can check to see if you have any outstanding warrants. If outstanding warrants are found you can let Bob Block Bail Bonds post your bond.
Make Bail Now through a St. Louis, Mo Bail Bonds Company- Often times bail can be lowered by having a bail hearing. The hearing entails a judge listening to arguments from both the prosecution and the defense attorney. Once you bond is ready to be posted Bob Block Bail Bonds will be ready to post it. Bail Bonds St. Louis, Mo offers the easiest solution to get out of jail after being charged with a crime.
St. Louis Police Officers To Pay $600,000 For Using Excessive Force During Arrest https://t.co/btpTW2MnQB
RT https://t.co/5DJbHSYuPe I-44 and Grand are now open in each direction. #BobBlockBailBonds
RT https://t.co/s4fgwwGsqg RT MissingKids: On #Sundaymorning, take a moment to visit https://t.co/GU8Czwzm4k. #ShareAPoster of a missing c…
RT https://t.co/Z5GK4qFlo6 #CarsonSEZ I'm an INVESTIGATOR & my GRAMPI can't SWEEP his #DirtySecret under my RUG! He needs to TELL you IT'S…
RT https://t.co/2o3Iis5xfm TV networks race to AIR #MurderMysteryOf #JonBenet 20 yr old COLD CASE keeping her story alive MAY show REASONS…